Carlingford COMMUNITY NEWSLETTER
JUNE 2021 EDITION
Carlingford Community Newsletter  NO. 86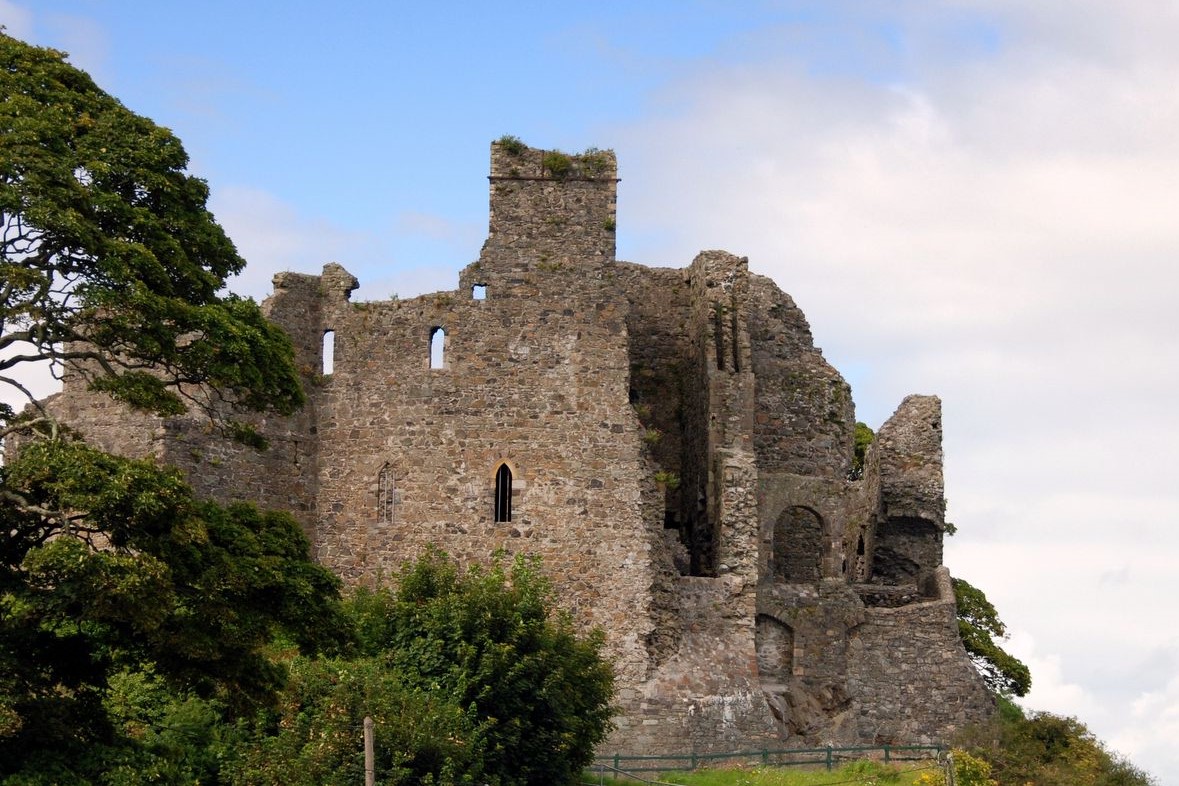 This newsletter is jointly produced by the bodies representing the Carlingford Community, namely:
Carlingford Lough Heritage Trust CLHT
Carlingford & Cooley Tourism Assoc. CCTA
Carlingford Traders Association CTA
Carlingford Tidy Towns CTT
Carlingford Community Development CCD (The Foy Centre)
Carlingford Residents Association CRA
Carlingford Community Forum News
Louth County Council has selected RPS Group Ltd. to develop a plan for the regeneration of Carlingford. The project is funded through the Rural Regeneration Development Fund with match funding by Louth County Council. It is the next step in a process that began with our public meeting in Carlingford in 2016. The title of the project is "Living in Carlingford, Visiting Carlingford".
Fáilte Ireland and Louth County Council continue to engage with the Tourism Mini Masterplan for Carlingford. This plan, together with the Rural Regeneration Fund will keep Carlingford busy over the next couple of years.
Carlingford.ie, the community-based website is being populated at the moment. If you wish your business to be included, please contact the Tourist Office on 042-9373650 leaving your name and contact details. You will then be contacted by the Digital Marketing Company carrying out this work.
Carlingford Community Development (The Foy Centre)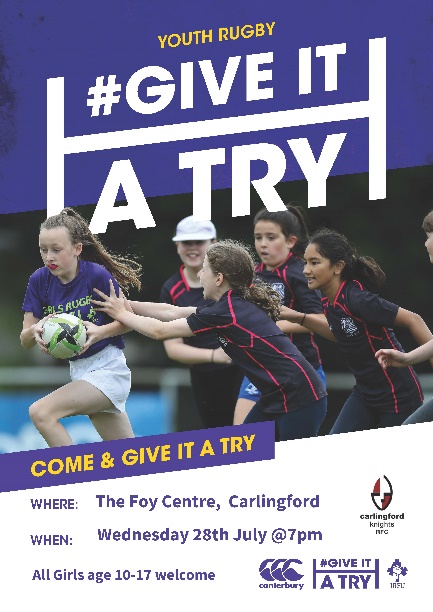 Last weekend brought the curtain down on our first season in youth rugby and mini rugby also finished for the summer.
We had two closely fought matches against our neighbours Dundalk RFC.
On Tuesday evening our under 14s, who will be our under 15s from July, took on Dundalk at the Foy Centre, the game was played in four quarters. Tries from out-half Padraig Richardson, centre Eddie McGrath and a break from the halfway line from Number 8, Ben O'Hare, kept Carlingford within 3 points with 10 minutes to go. Full back Conal Shields converted all three tries.
Dundalk's experience proved decisive in the last quarter and they scored two fantastic late tries. It was great for the lads to get a game after all the training the last few weeks, and we look forward to getting back to pre-season in the end of July.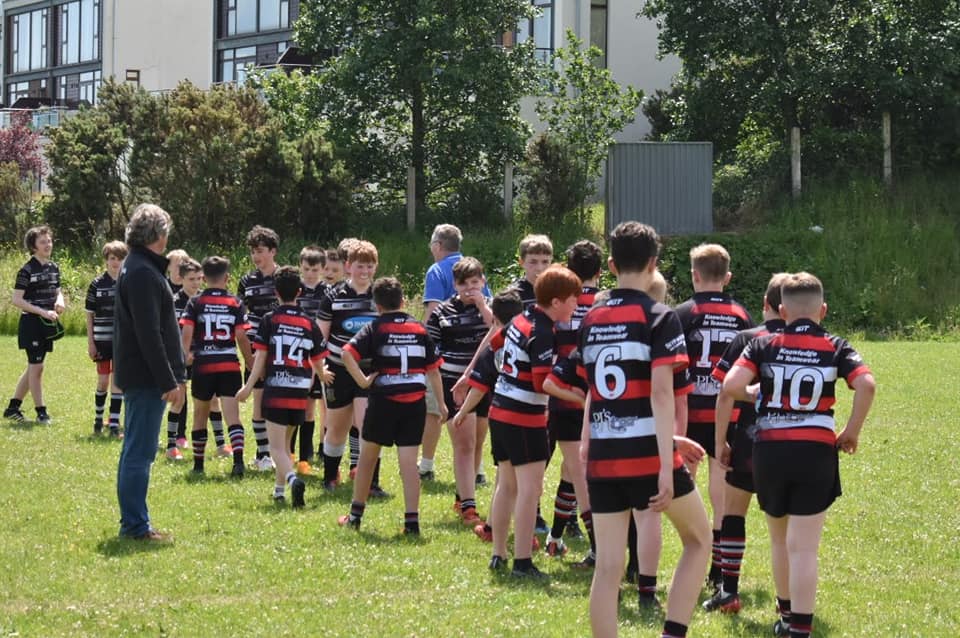 Our under 13s played on Sunday with many boys making their debut on the full pitch as the team contained 6 under 12 players. Eddie McGrath who had also played for the under 14s on Tuesday captained the side and led by example throughout. Ciaran Kelleher had a great game at scrum half, as did Jimmy Woods on the wing. In a closely fought game on a very hot day, Carlingford came through with a tight win.
We will be running an IRFU girls rugby camp at the Foy Centre from Wednesday 28th July for girls between 10 and 17, we welcome all new players to give it a try!!
Carlingford Lough Heritage Trust

We definitely have news to report since we last wrote! After all the planning we were

delighted to see the opening of the Carlingford Tourist Office and Carlingford Remote

Working Hub. This signifies a new chapter for us there in Station House, our beautiful

Victorian railway station building.

Carlingford Tourist Office

As we'd written in the last newsletter, Gerry and Paul had been busy painting away,

And the result is that the tourist office now looks bright and spruce inside. Some of the

local businesses have taken a shelf in one of the two display cabinets to display their

wares. We have a gorgeous new canvas mural inspired by the hand painted one in

Carlingford Heritage Centre. Thank you to Margaret Harold for organising that, and

to local man, Kevin of 'Iconic' for making it happen. Indeed, we have a whole lot of

people to thank: the ones who donated paint, the display cabinets, the high desk,

the use of the TV, the use of the LED display, stocks of leaflets, etc. The list goes on.

Also, many local businesses gave us sponsorship.  It was definitely a community effort.

So, a big thank you to all who helped out in one way or another.

We'd like to take this opportunity to welcome our new staff member, Teresa, on board. We're

blessed to have her there in the tourist office from Monday to Wednesday.

As usual, we wouldn't be able to do what we do without volunteers, and so thank you also

to Anne, Roberta, Denise and Marie-Clare for staffing the office on Thursday's Friday's and

over the weekend.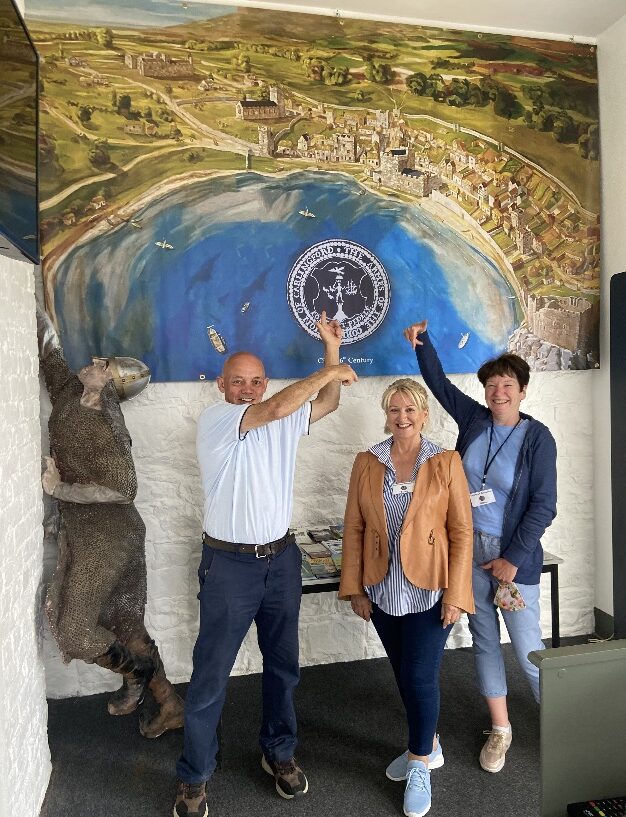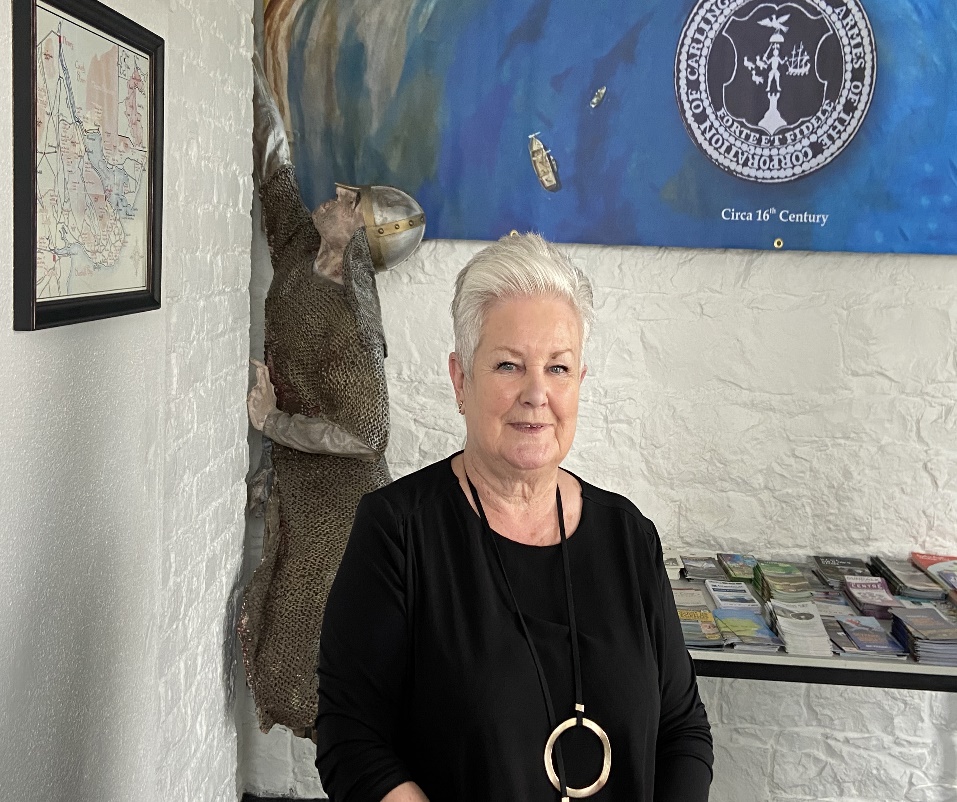 Photo 1: Our new team member at the Tourist Office, Teresa, with old hands, Gerry and Sheila.
Photo 2: Volunteer, Roberta, helping out. Thank you!
Now that we're open, it's great to see visitors (and to hear their different accents) from
all over the 32 counties. The lovely thing is they're always so appreciative of the welcome
and the information. Everyone is hungry for a bit of chat and banter, and of course information,
after the year we've had. Also, working there and giving information about local amenities
brings it home, how MUCH there is to do and see around Carlingford, Cooley and the Mournes.
It's good fun there in Station House. If anyone wants to volunteer by the way,
we could always do with a bit of extra help! Just putting it out there! 😉
If you are interested in supporting this initiative and require further information
please contact 0429373650 or email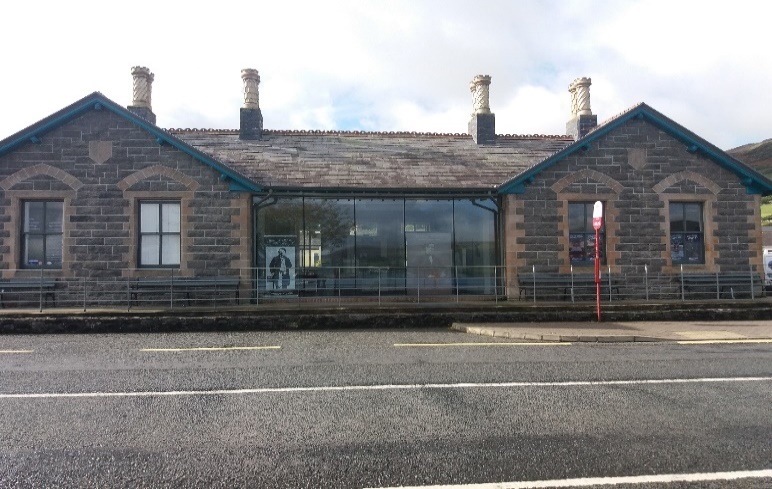 Carlingford Remote Working Hub
As well as opening the Tourist Office, we launched the Carlingford Remote Working Hub, where you can enjoy a pleasant open plan environment with comfortable workspace, reliable high-speed Broadband and a view that's hard to beat. The concept of remote working hubs is proving popular in small towns throughout the country as people recognise the value of having a work space near to but separate from where they live. So, it's great that we're part of the trend and can offer such a service to the community. What follows is our usual piece on the hub, but what's new is that we're now offering our desks for daily rental as well as weekly and monthly rental.
The Hub would suit:
Commuters who want an office base to reduce commuting
People who want an office outside the home
Freelancers/small businesses looking for office space
We offer
High speed Broadband
A dedicated desk space socially distanced
A business address
A communal space for coffee/chat
A printing facility
Plus, The Carlingford Heritage Centre, a sister property, is available as a hire venue for large meetings, as well as training, workshop and exhibition events.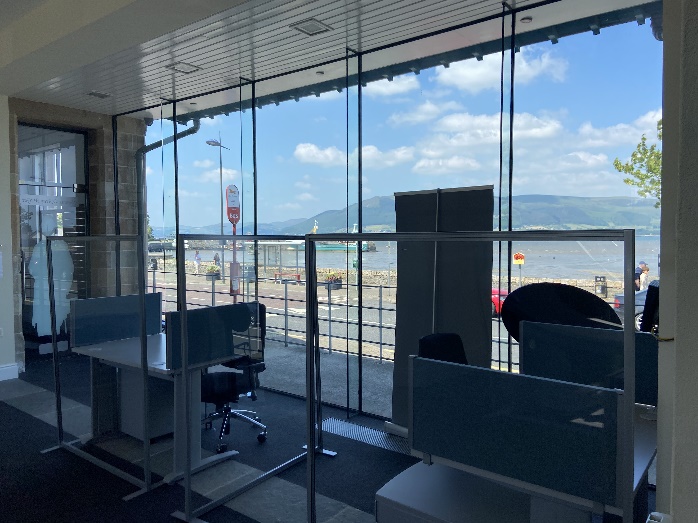 The view is here!
Interested? For further information, call 042 9373650/9373454 or email info@carlingfordheritagecentre.com . Alternatively, see our dedicated webpage on https://carlingfordheritagecentre.com/remote-hub/
Meanwhile back at the Heritage Centre…
The highlight of June at the Heritage Centre was having a few schools visit us, two of which were local. Thank you to St. Oliver's and Boher National Schools for coming to visit us at the Heritage Centre before going on a tour of medieval Carlingford and the Castle. Local artist Olive Eustace, who many of us know as Olive McGuinness, had been kind enough to donate some beautiful drawings of our medieval buildings, which lend themselves perfectly to tracing exercises. The pupils did this before their school tour, so we had them on display when they came to visit. We were so impressed with what the pupils did with them, we're posting a couple of pics here.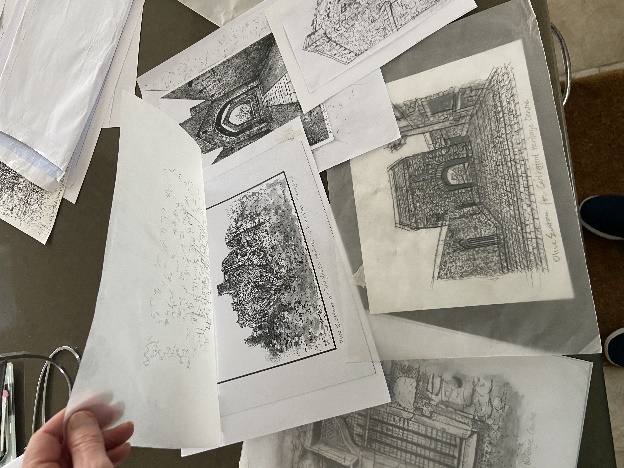 Picture of Olive's artwork.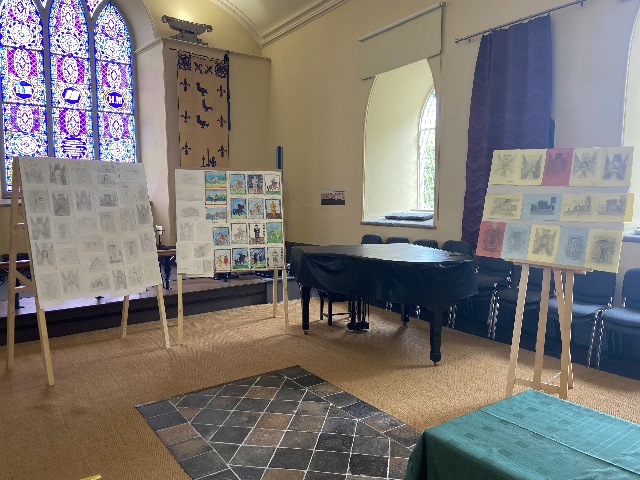 Picture of students' artwork.
We were also delighted to have students visit from further afield, namely American students on their Study Abroad Programme at the Blackfriary Archaeological Field School, Trim, Co. Meath. Here they are enjoying a relaxed moment in the grounds of the Holy Trinity after their tour of the Castle and town.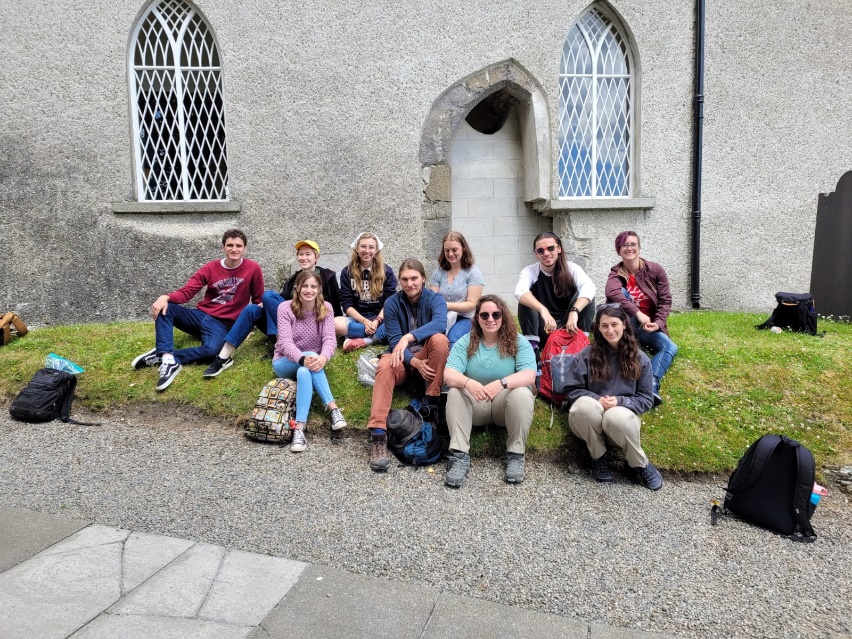 A Big Welcome to a New Team Member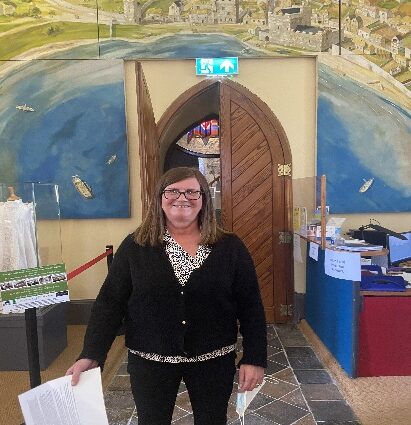 As well as having a new team member at the Tourist Office, we're delighted to have a new addition to the team at the Heritage Centre. Mary helps out with the administration and office management. Great to have you on board, Mary!
New Addition to our Suite of Tours
We're currently offering a daily tour of King John's Castle and a daily Medieval Town Tour. New to the programme is our 'Castle Tour and Ghan House Taster Experience' which departs from the Tourist Office at 2pm on a Saturday: following a tour of the Castle, relax in the grounds of the Georgian property, Ghan House, and enjoy a wonderful taster plate of local artisan fare. Book online on our website: www.carlingfordheritagecentre.com/tours/
Courtesy of Paul Carroll, Ghan House
King John's Castle shortlisted for RIAI Public Choice Award.
On June 22nd, OPW announced that King John's Castle had been shortlisted for the Royal Institute of the Architects of Ireland (RIAI) Award. So, we sent out reminders on social media for people to vote before July 2nd on the link: https://www.riai.ie/public-choice-award-poll/ Fingers crossed. Isn't it already great to get on the shortlist?! You can be sure we'll let you know if it wins. Well done to Howley Hayes Architects and the OPW.
Happy Canada Day
We were delighted when we got a phone call from the Canadian Embassy to ask us to make a short video with a 'Happy Canada Day' greeting for July 1st. Of course, the link is our native son of Carlingford, Thomas D'Arcy McGee, who went on to become one of the Founding Fathers of Canada. Thus, we took ourselves off to the Thomas D'Arcy McGee monument with the Maple Leaf Flag and chimed out our greeting, with Teresa doing the honours of taking the pic. It'll feature in a longer video with greetings from all over Ireland. Nice to know that Carlingford will be represented!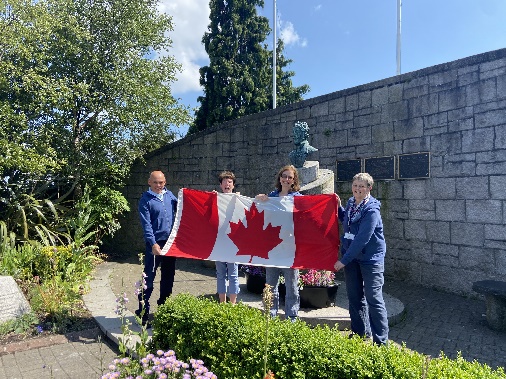 Gerry, Sheila, Megan and Patricia with the Canadian flag in front of the Thomas D'Arcy McGee monument.
Music Events
The good news is that Zoe and John's summer concert series isn't cancelled, just postponed, so we'll have an Autumn Concert Series instead of the usual summer one. We're looking forward to hearing some great live music again here at the Heritage Centre. Here's our e-poster with the full line up hot off the press 😊 –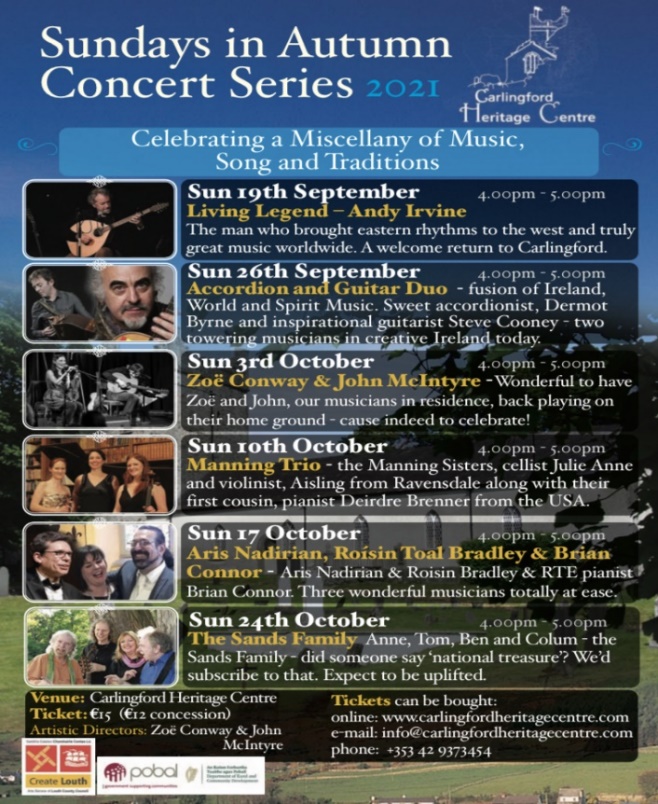 Heritage Council Grant and Celebratory Walk on the Cadgers' Pad.
In the meantime, we had a bit of open air live music up in the Cooleys on Saturday June 19th, which lent a celebratory event to the day; and indeed we had something to celebrate. The Carlingford Lough Heritage Trust was recently allocated a Heritage Council grant to the value of €7000 for the production of a video documenting the minor placenames of the Cooley Mountains. Thus, in celebration, a walk over the Cadgers' Pad was organised by our Board member Séamus Murphy, author of the blog below. On June 19th, close to mid-summer's day, a party of hikers departed in the sunshine from Tullagh Bridge, Omeath, and the other group, from the Old Post Office, Ravensdale, and where our paths met half way we enjoyed a festive atmosphere with live music of fiddle and tin whistle. Rather than carry creels of fish and seaweed on our backs, each of the walkers carried a tin-foil covered cardboard fish to represent the heavy load of the women who had walked the path so many times before us.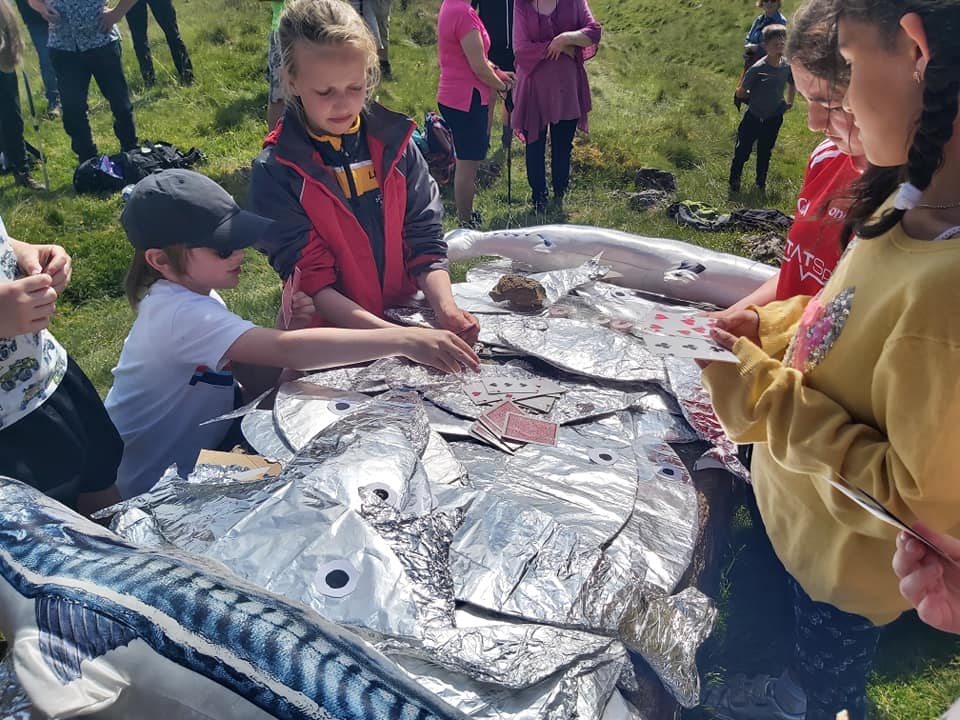 When we got to the Stone of the Playing Cards, Cloch Imirte Cartaí, we laid out our silvery fish on the stone and let the drone capture the magic of it all. It was such a great success, we're hoping to turn it into an annual event. Thanks again to the Heritage Council for helping us to preserve the heritage of our local place names.
You can read all about that in the blog below and also check out some great photos of the day!
Tales of Local Heritage
We know that many of you enjoy Séamus Murphy's 'Tales of Local Heritage'. You can find his latest one, 'The Cadgers' Pad', in the News and Blog section of our website at https://carlingfordheritagecentre.com/the-cadgers-pad/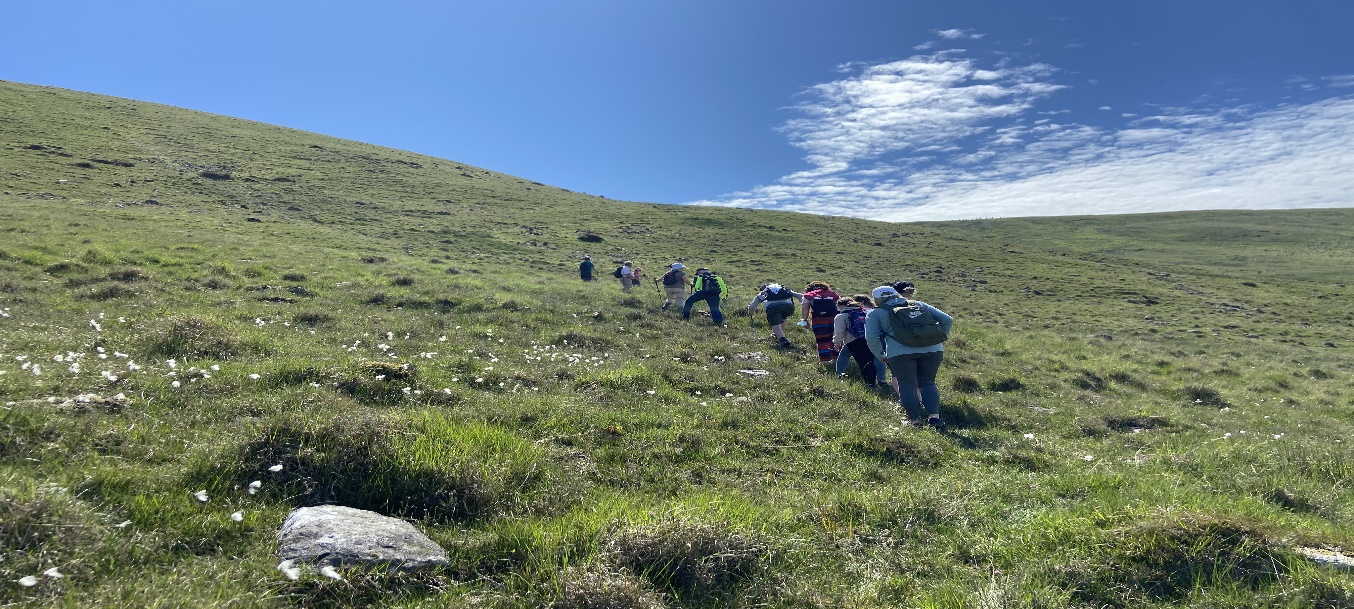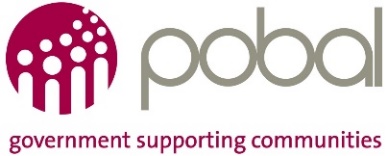 "This project is supported by the Department of Rural and Community Development and Pobal through the Community Services Programme".
Carlingford Tidy Towns
We have had a Summer Clean and Beach Clean since the last newsletter. Thank you to Centra Carlingford and Carlingford Oyster Company who contributed to refreshments for afters. Thanks to all the volunteers who helped pick up litter from our streets and beaches, and to those who dug over the Wildflower meadows in the heat.
We would also like to say a special thank you to John and Dan who have been keeping the plants alive, out watering early in the mornings. And to Conor and John Woods who helped water our seedlings in the poly tunnel.
Native Wildflower meadows have been seeded at Fair Green Car Park, the junction of the Back Lane and Castle Hill and along the Omeath Rd. Two new flower beds are almost completed on the Village Green.
JUDGING FOR LOUTH LOOKING GOOD COMMENCES 5th JULY- and we are compiling our National Tidy Towns application. A special thanks to Richard Lewis and Tracy Murray for their help.
We have put in an 'Expression of Interest' for the second year running under Town and Village Renewal for renewal of Carlingford playground. This was identified as the area most in need of improvement in the Carlingford Tidy Towns Community Survey. Let's hope someday soon funding will be granted. The objective of the project is to renew the playground, to make items more accessible and appealing to a wider age range whilst better utilising the existing space. To make a better playground for residents and visitors alike. This is a highly competitive process and only a few projects out of 20 actually go forward.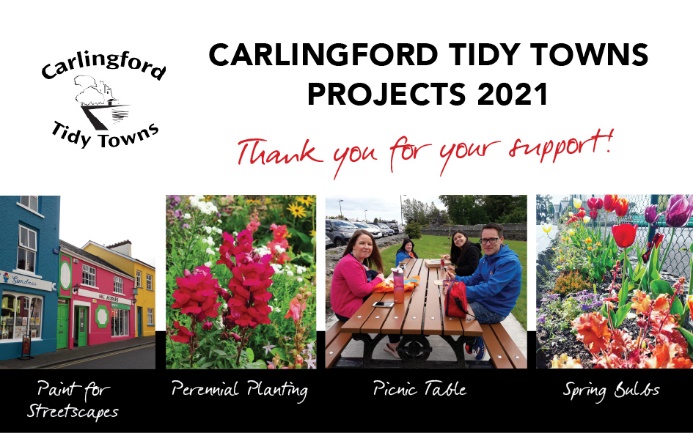 We have set up a 'Go fund me' page. The purpose of the Go fund me is to raise match funding for The Tidy Towns project scheme grant which we have been awarded. In order to proceed with the following projects we need to raise funds in advance and then get 90% back from the Council. The projects are:
A Wheelchair accessible Eastgate picnic table for the Green space at beach on Ghan Rd.
Perennial bee friendly planting for residential areas and Fair Green car park.
Paint to allow painting of Streetscapes in target areas-Newry St, Dundalk St and Castle Hill.
Spring bulbs for Carlingford- Alliums, Snowdrops, Tulips, Bluebells, Muscari, Crocus.
If you can contribute it would be much appreciated. Click on the link
https://www.gofundme.com/f/carlingford-tidy-towns-projects-2021?utm_source=facebook&utm_medium=social&utm_campaign=p_cf%20share-flow-1&fbclid=IwAR0kTiSIk16xtSbN52nhobENKwD-pQF8IP7LAXTfV2f0PV1Ig9DZt2EbAIo
Thank you to everyone who has already supported our projects financially!
Streetscapes Paint Project
If you own or rent a property in the target areas- Dundalk St, Newry St or Castle Hill and you have permission of the property owner to paint the exterior of the property, we are able to supply masonry paint free of charge. Those properties most in need of painting will be prioritised as the funds are limited. You can register your interest by emailing a picture of your property and its address to joanne_mcmaugh@hotmail.com or Tel 0429373686. You must be in a position to paint the property yourself or have someone paint it before the end of September 2021 and provide before and after pictures.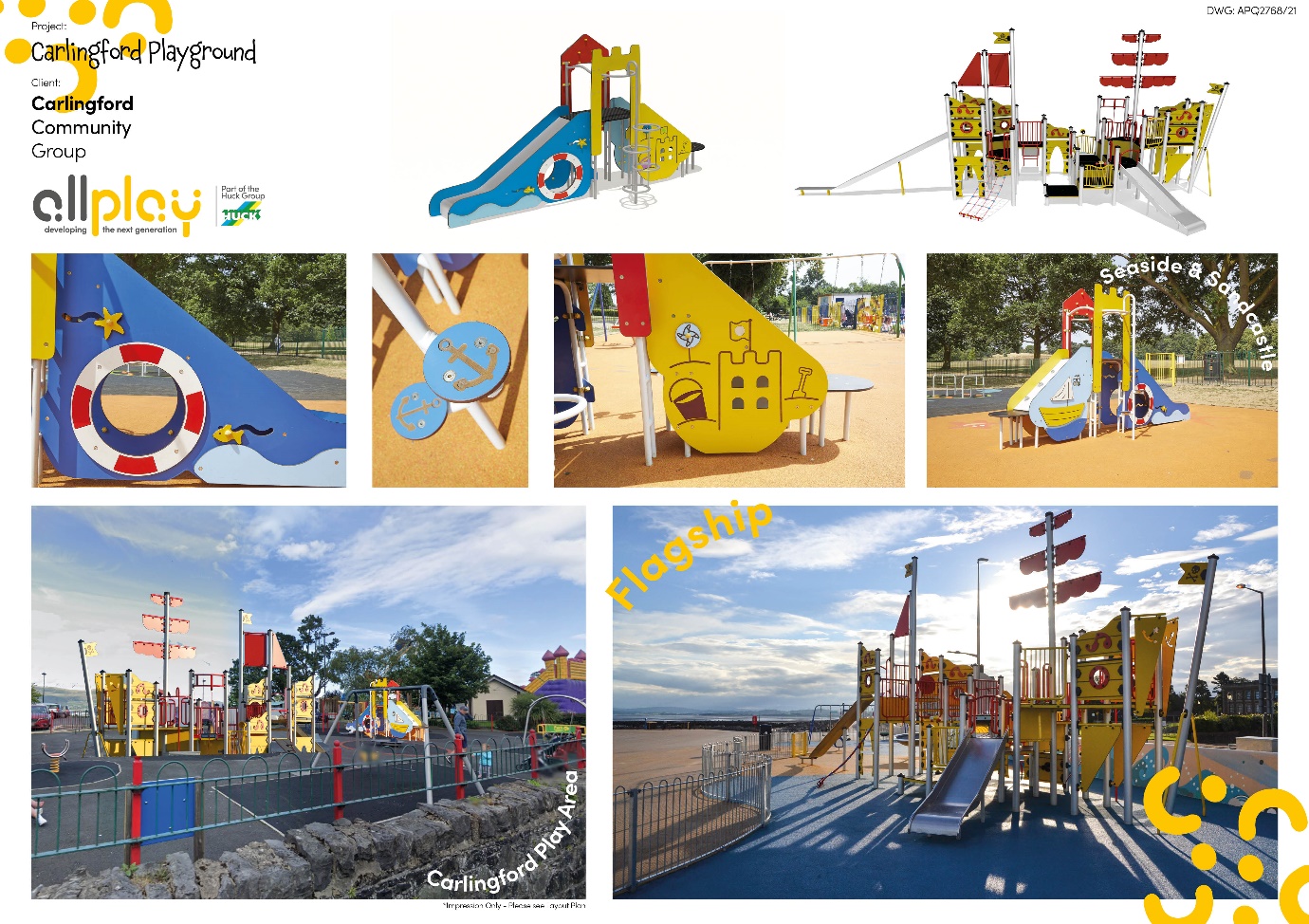 Work Parties
For the duration of the summer our work parties will meet on Wednesday evenings at 7pm. Locations of projects will be posted on Facebook and our WhatsApp. Please if you can help get in touch.