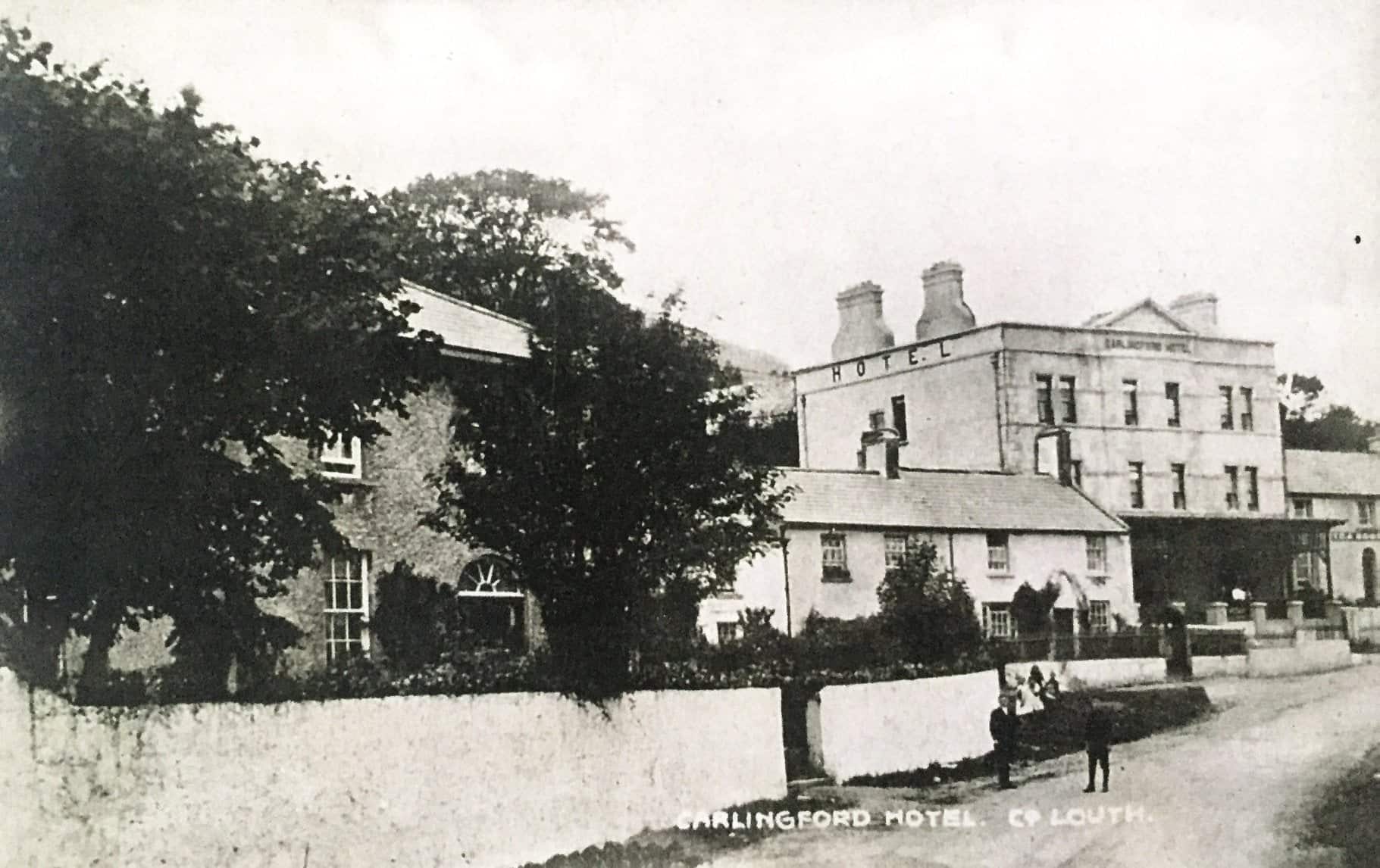 We've had a great response to the photo of the former Carlingford Hotel and thanks to everyone who liked or shared. A local man rang up and reminded us that it was owned by the Lockingtons as a Temperance Hotel (no wonder there were tearooms beside it and not a pub!). So, they were quite happy to sell it on to the Mercy Nuns knowing the tradition of temperance wouldn't be at stake. Nowadays the building houses the Stella Maris apartments).
The Lockingtons owned the banks at the Castle, and installed a bathing box and diving board there. There was also a pump to bring saltwater up to the hotel so that guests could enjoy the spa experience of 'taking the waters'. Houses were built by the Lockingtons on Castle Hill and Newry Street (maybe for workers in the hotel?). They were coal merchants and shipping agents, based in the Quays in Dundalk, with depots in Greenore, Inniskeen and Newry. They also owned coal boats and one of them, the Margaret Lockington, was used to transport coal to Newry, sailing up Carlingford Lough and into Newry Canal. Our caller remembered his father supplying meat to Irwin Lockington of Seatown. Other memories triggered were inklings that Irwin Lockington's wife was shot by a stray bullet during the Troubles in Northern Ireland, while queuing at the border at Carrickarnon. Another memory triggered in someone else was that some of those who lost their lives in the boating tragedy. An octogenarian made reference to the night of the boating tragedy with the Connemara and Retriever – apparently, some of the victims who lost their lives had been guests there previous to travelling.
We love hearing these titbits of local history that take us back to yesteryear! If you have anything to share, contact us on Facebook, Instagram or Twitter. We'd love to hear from you!