MAY 2021 EDITION
Carlingford COMMUNITY NEWSLETTER
MAY 2021 EDITION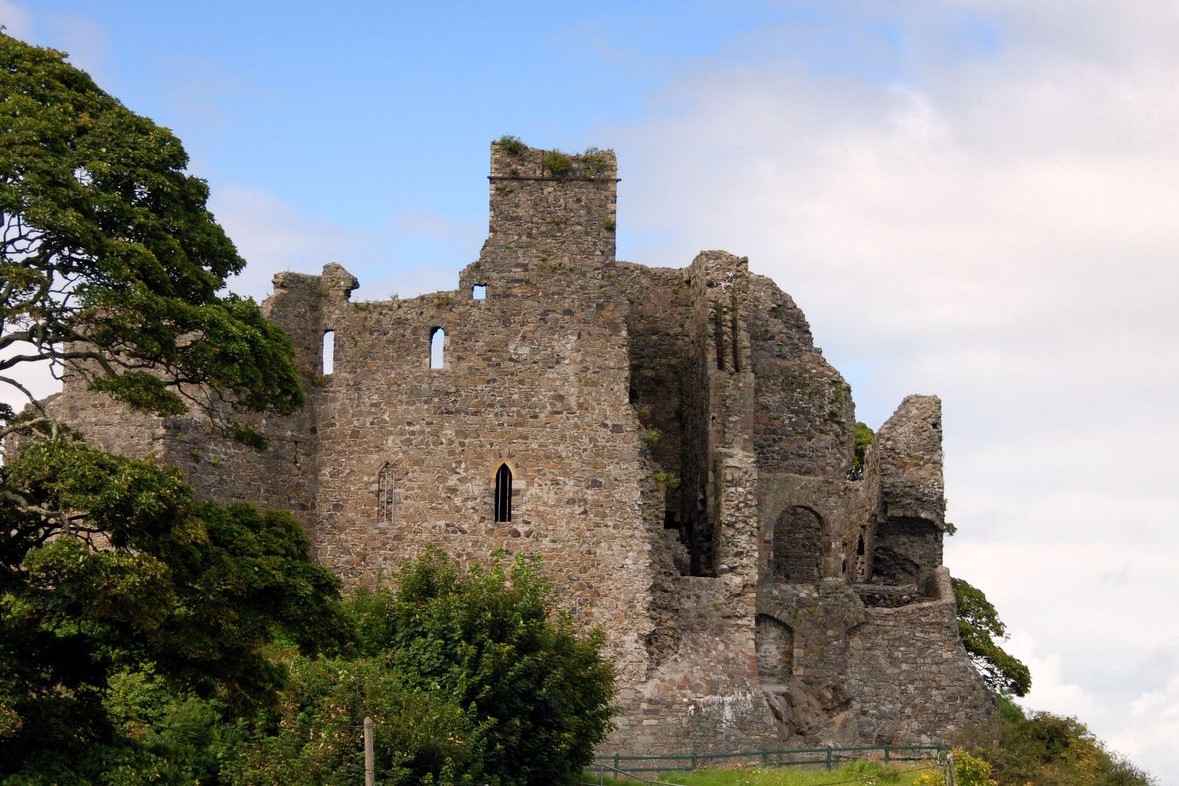 This newsletter is jointly produced by the bodies representing the Carlingford Community, namely:
Carlingford Lough Heritage Trust CLHT
Carlingford & Cooley Tourism Assoc. CCTA
Carlingford Traders Association CTA
Carlingford Tidy Towns CTT
Carlingford Community Development CCD (The Foy Centre)
Carlingford Residents Association CRA
Carlingford Community Forum News
Evidence of Carlingford opening up is all around us at present with businesses preparing a post Covid response by engaging in the provision of outdoor dining facilities, creating new activities and experiences and many facades being freshened up. 
In support of all of this Carlingford Lough Heritage Trust is ready to open its tourism facility at the Station House on Wednesday June 2nd. It encourages business owners on the Peninsula along with visitors to call in and say hello. This initiative will contribute to the development of a strategy for sustainable tourism in the area. 
Also in the Station House, the Trust is opening a remote working hub on Tuesday June 8th to encourage those who can, to work locally and help the environment. It offers pleasant working conditions in a beautifully restored space. 
It is great to see the sporting organisations back in action. The Foy Centre has its traditional activities on offer together with some new additions. 
Engagement with Fáilte Ireland and Louth County Council continues with Forum groups taking part in meetings and training sessions. 
The future can be bright and moving forward is on the agenda for all organisations.
Keep safe on the journey! 
Carlingford Community Development (The Foy Centre)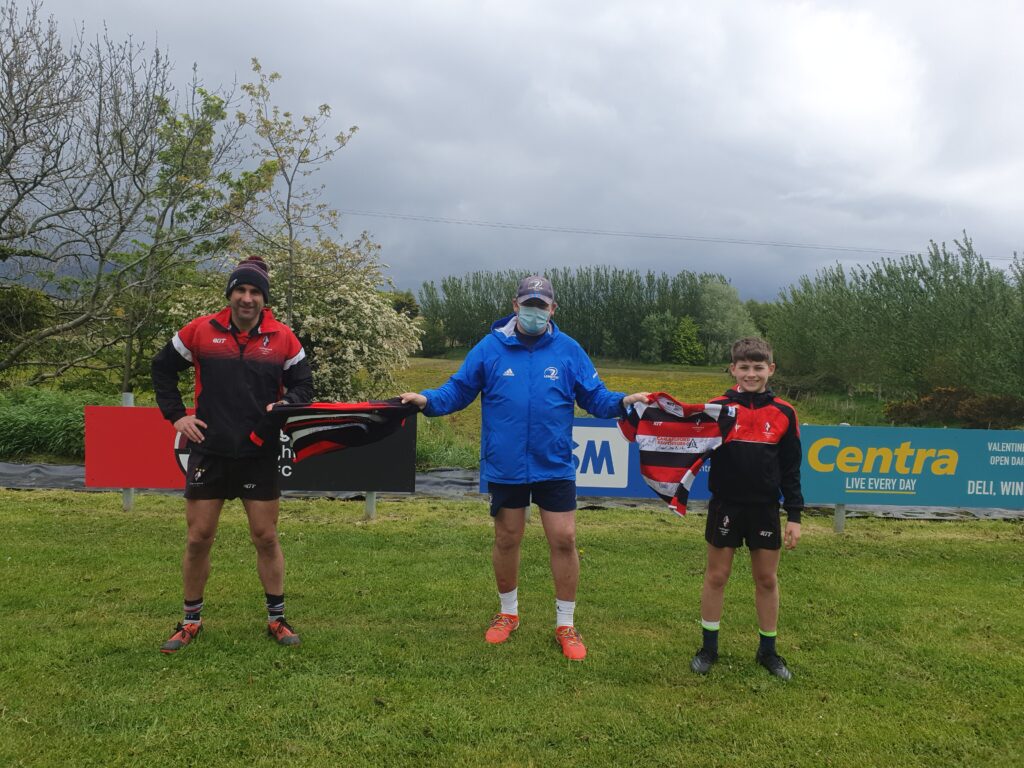 Carlingford Knights and Leinster CCRO Niall Kerley presents Leinster squad signed shirt to captain Tiarnan Hanniffy and Jack Redpath of Carlingford Knights
Carlingford Knights were presented with signed shirts from the entire Leinster squad last week, with both youth and mini rugby signed shirts, names on shirts include Johnny Sexton, Robbie Henshaw, Tadgh Furlong and of course local names Dave Kearney and Devin Toner.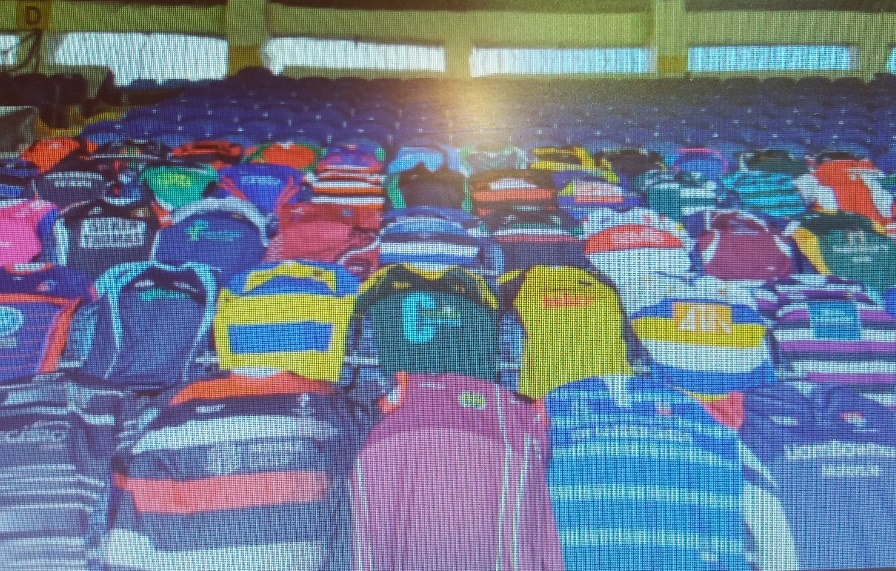 The shirts had been on display at the recent Leinster v Munster pro 14 final.
We look forward to them being framed and hung in the Foy Centre.
Mini rugby is continuing on Saturday morning with great numbers from u7s to u12s and our youth rugby for boys 14s is on Saturday and Wednesday,
Our youth girls set up is also taking place on Saturday mornings, we welcome any new players who want to come down and give it a go.
Carlingford Lough Heritage Trust

It's been a busy month and we're a few steps further to launching two Station House projects close to our hearts.
Cooley Peninsula Information Centre
Carlingford Lough Heritage Trust will host an information and meet-and-greet facility
in the Station House, opening its doors to visitors for the June Bank Holiday weekend.
We would like to say a big thank you to all of those who supported us with sponsorship and that we look forward to serving Carlingford and the whole of the greater Cooley Peninsula.
The Information Centre will provide:
1. An information point for visitors or potential visitors to the Cooley Peninsula providing details on tourism providers, activities and services available (with a dedicated phone line and high-speed broadband).
2. A meeting point for guided tours to the surrounding area and to Carlingford Castle
3. A display of crafts and products available locally with contact details.
4. A business desk for 'Meet & Greet' when required by local providers; and
5. Advertising board. – As well as a super-bright led digital advertising screen.
Market research will also be carried out, with a view to gathering data relevant to us as a tourist destination.
If you are interested in supporting this initiative and require further information
Please contact 0429373650 or email
touristinformation@carlingfordheritagecentre.com
Station House Remote Hub due to open summer 2021.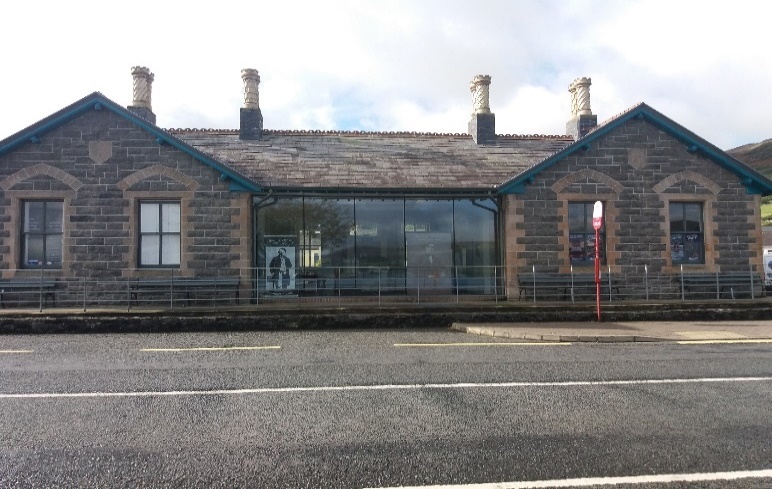 As well as the Tourism Hub, which has been developed for local service providers, we have also developed a new service for those in the community tired of commuting or working alone from their kitchen tables. In the Station House Business Hub, you can enjoy a pleasant open plan environment with comfortable workspace, reliable highspeed Broadband and the opportunity to meet others. Remote hub working is proving popular in small towns throughout the country as people recognise the value of having a work space near but separate to where they live. Meanwhile, urban-based companies have recognised that allowing people to work closer to where they live leads to happier employees.
The Hub will suit:
Commuters who want an office base to reduce commuting
People who want an office outside the home
Freelancers /small businesses looking for office space
We offer
High speed Broadband
A dedicated desk space socially distanced
A business address
A communal space for coffee/chat
Printing facility
Plus, The Carlingford Heritage Centre, a sister property, is available as a hire venue for large meetings, as well as training, workshop and exhibition events.
Gerry & Patricia testing out the new Desk with a view!
Remote working hub
Meanwhile back at the Heritage Centre…
After a long lockdown, we opened our doors again to the public on Monday 10th. Business was quiet – we had just one visitor from out of town, so Sheila gave the usual VIP treatment and a full explanation of the mural and triptychs, which was followed by a good old chat about their ties with the area. It made our day! On May 14th, we had a slightly bigger crowd as thirty guests attended for our first wedding of the season. It was a joyful occasion, and our heartiest congratulations again to the happy couple who were finally able to tie the knot with their nearest and dearest gathered around them.
Gerry putting down new tape as Sheila, our Venue Host, awaiting the Bride
part of the Covid-19 social distance
requirements on our first day back open to the
public.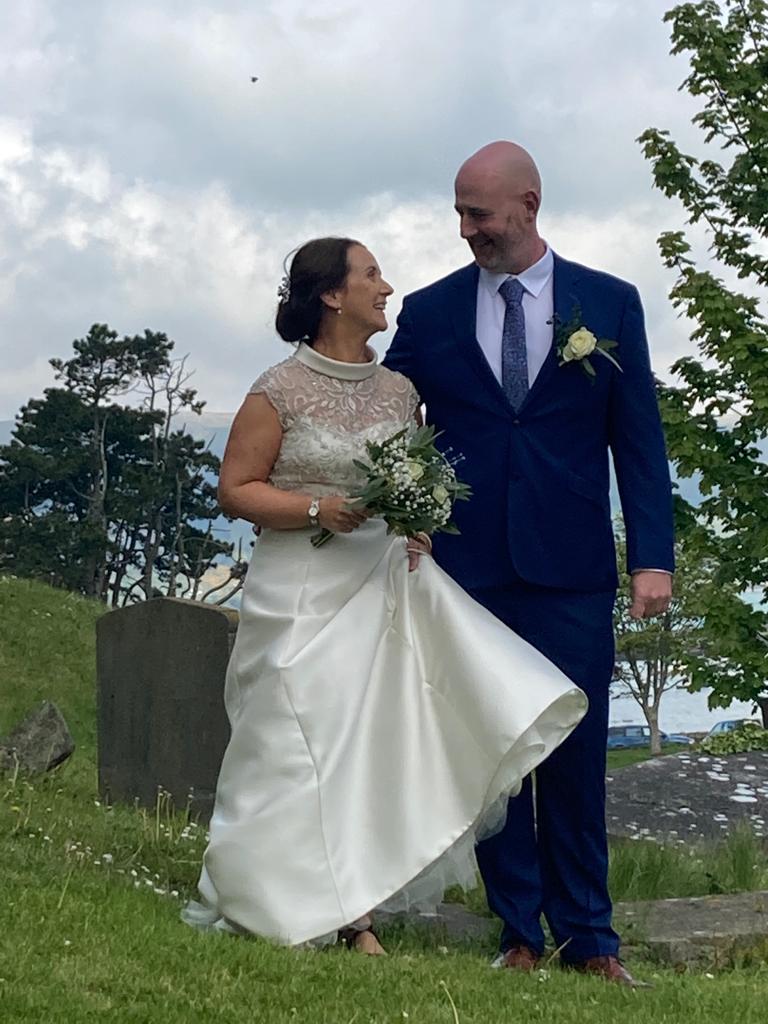 Sinéad and Declan on their special day. Congratulations!
A Big Welcome to a New Team Member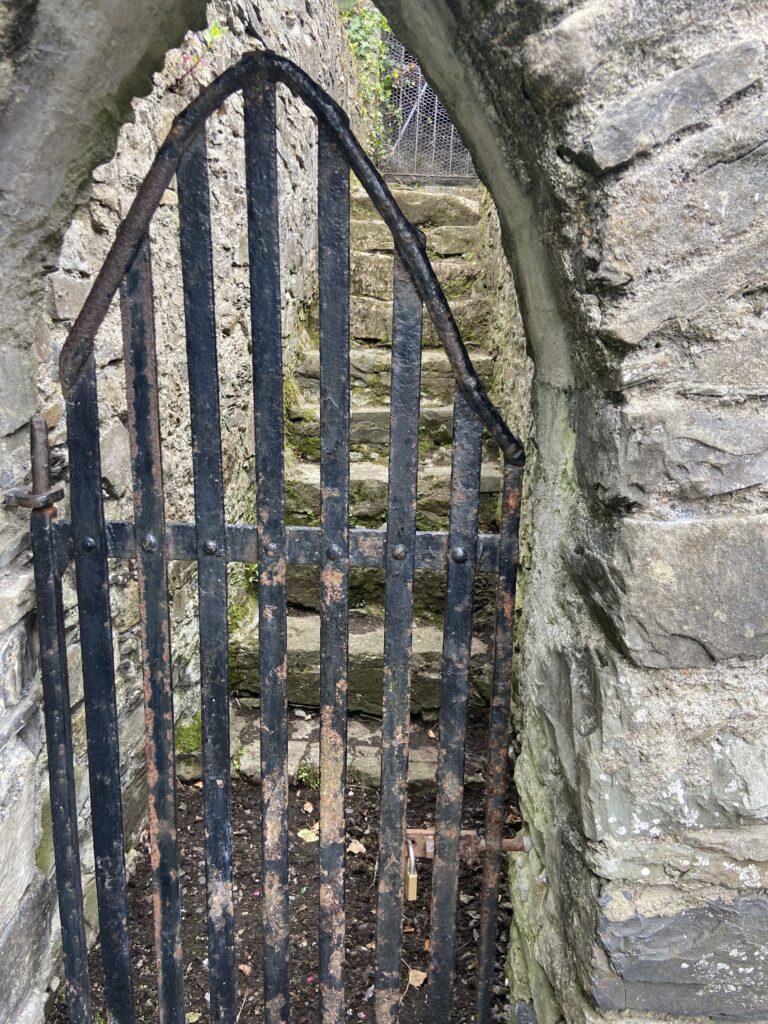 We're delighted to have a new addition to the team, Peter Hynes. Peter likes to keep busy and was a great help to us doing everything from tidying up the tower of the Holy Trinity to clearing up the rubbish and weeds from the steps of the Tholsel. No sooner has he one job done, that he thinks of another.

Castle, Town and Graveyard Tours
Thanks to the easing of Covid 19 restrictions, we were able to get going with our tours again. To date, we've had a lovely mixture of both locals and out-of-towners – the locals, back visiting for maybe their first time since they attended the barbecues of the Carlingford Regatta, and the visitors originally from further flung places like Normandy, France, or Latvia, visiting the Castle for the first time. So far, we're only offering daily tours of the Castle (3pm every day), but watch this space (and social media) for announcements about our Medieval Town Tour, our Holy Trinity Graveyard Tour, and our Carlingford Castle and Ghan House Experience.
Also, we're looking forward to having pupils from St. Oliver's National School and Muchgrange National School visit Carlingford Castle as part of their school tour in June.
One of our volunteers, Anne, in action.
National Volunteer Week
As a registered charity, Carlingford Lough Heritage Trust is much dependent on its volunteers to help drive things forward. National Volunteer Week, May 17th – 23rd, gave us the ideal opportunity to thank our volunteers, whereby we published a webpage dedicated to them. Check it out at www.carlingfordheritagecentre.com/volunteer/. In fact, one of our volunteers designed it! Other volunteers made short videos, which we posted on social media, and we appreciate them overcoming any camera-shyness they might have had! We are always looking for volunteers, particularly, at the moment, meters-and-greeters, to assist staff in the Information Centre; and also in the area of governance. If you're interested in volunteering in any way, you can express your interest on the webpage above; drop into us at the Heritage Centre; email us at info@carlingfordheritagecentre.com or call us on 042-9373650.
Music Events
The good news is that Zoe and John's summer concert series isn't cancelled, just postponed, so we'll have an Autumn Concert Series instead of the usual summer one. We're looking forward to hearing some great live music again here at the Heritage Centre.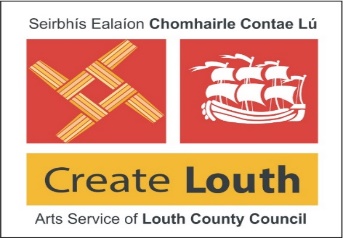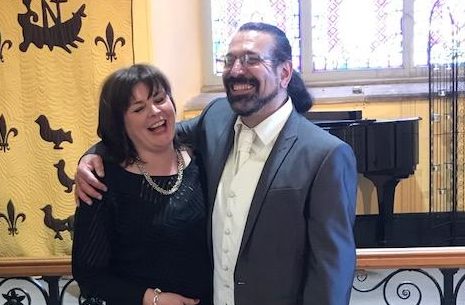 The itinerary for the Autumn concerts is as follows:
19th September Andy Irvine
26th September Steve Cooney & Dermot Byrne
3rd October Zoe Conway & John McIntyre
10th October Manning Trio
17th October Aris Nadirian, Roísin Toal Bradley & Brian Connor
24th October The Sands Family
Tales of Local Heritage
We know that many of you enjoy Séamus Murphy's 'Tales of Local Heritage'. You can find his latest one, 'The Omeath Currachs', in the News and Blog section of our website at https://carlingfordheritagecentre.com/blog-news/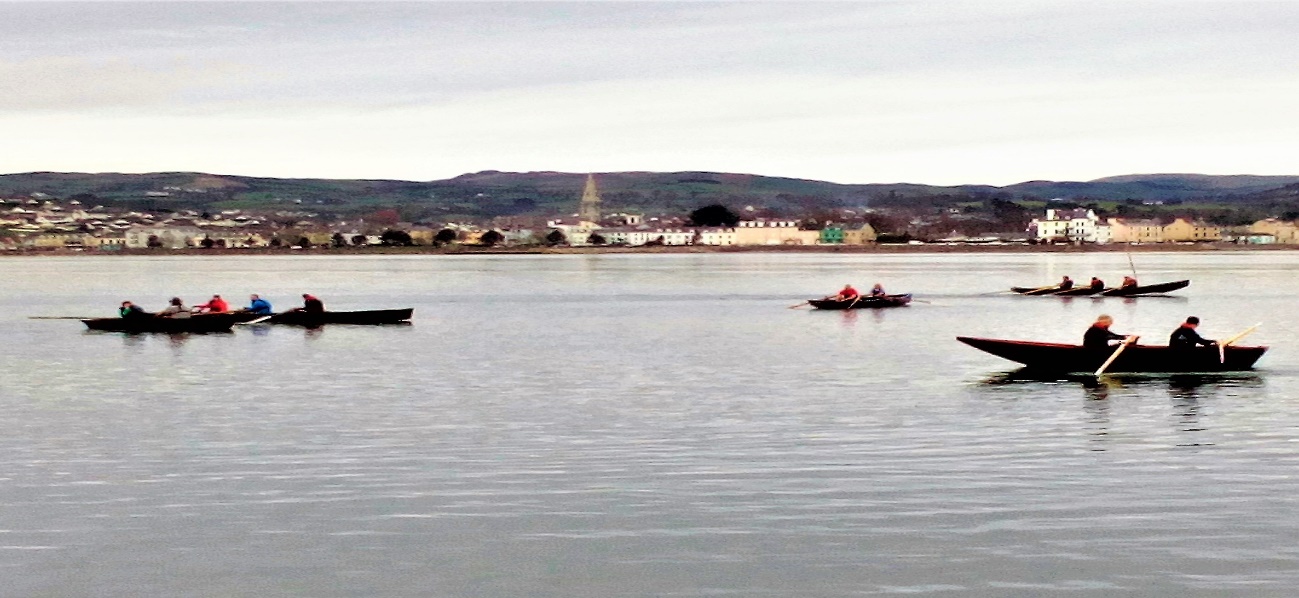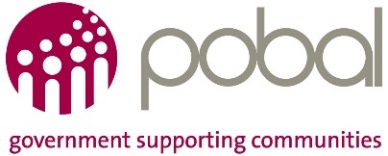 "This project is supported by the Department of Rural and Community Development and Pobal through the Community Services Programme".
Carlingford Tidy Towns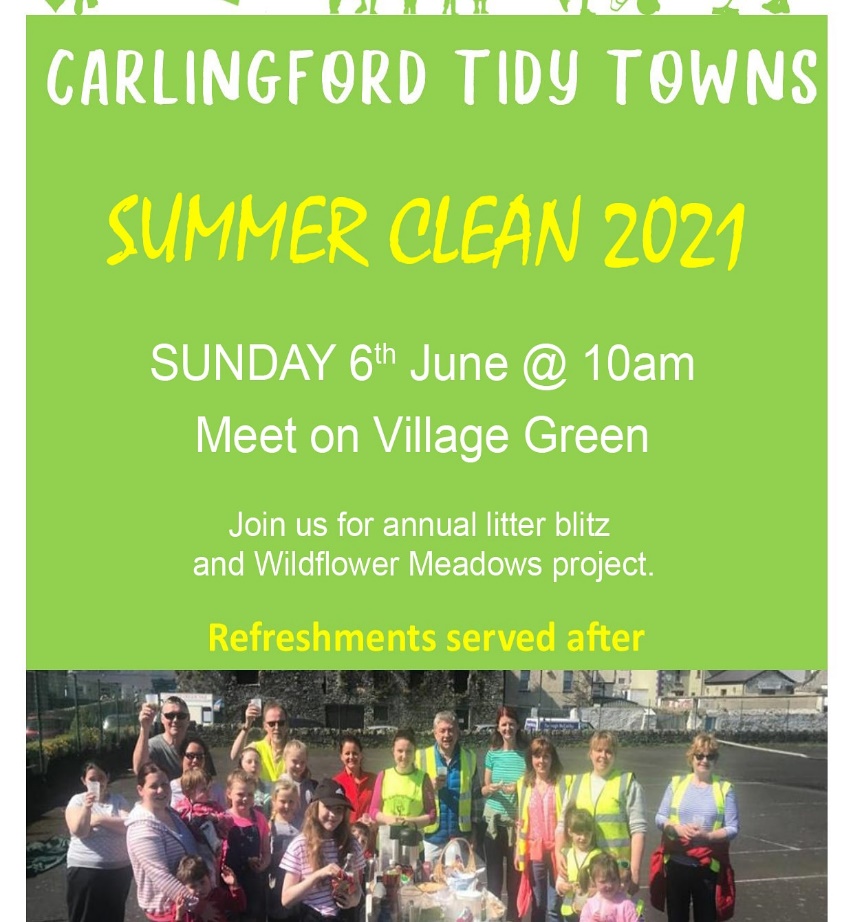 Summer Clean – will take place on Sunday 6th June at 10am. Meet on Village Green. Volunteers needed for annual litter blitz and Wildflower meadows project.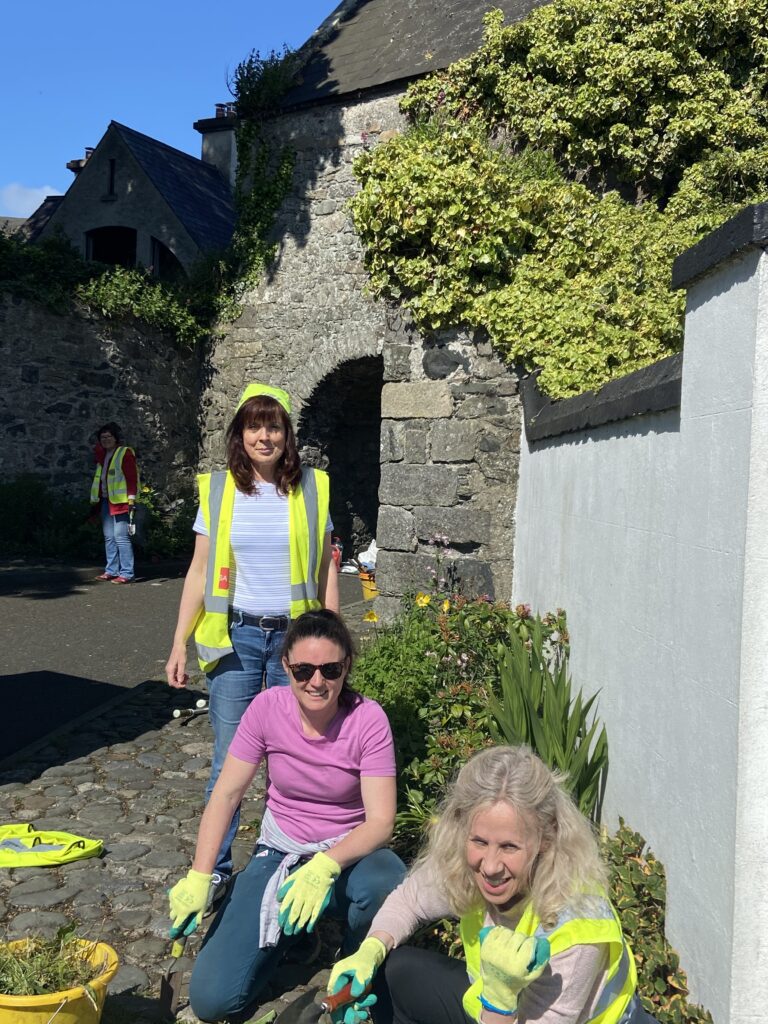 Beach Clean – will take place on Saturday 19th June at 10am. There are 2 meeting points
Entrance to beach beyond Shilties Lough
Beach at Anchor opposite Ghan House
Carlingford Playground – Our group will be compiling once again an Expression of Interest for Town and Village Renewal to renew/update the playground. This was identified as the number one area in need of improvement in the Carlingford Tidy Towns Community Survey 2020. The Playground Committee worked hard last year and submitted 2 applications for funding. Unfortunately, they were unsuccessful. We wish all the best of luck for the third attempt. The proposed project would keep the new equipment to the rear of the park and replace the older (1980's) equipment towards the front of the park. The proposed design is two Nautical themed side/mutliplay pieces. We feel that now is the right time to do this project to bring benefit to the people who live here, who visit here and to local businesses.
Bins We welcome the news that the Council are now emptying the bins for the summer season at weekends and that additional bins will be provided in due course.
Work Parties- We desperately need additional volunteers to help bring forward our work projects. In the coming months we hope to
-Make flower beds on the Village Green and Folly
-Assist Residents painting of walls at Castle Hill estate
-Tree planting
If you can help Tel 0429373686
We normally meet Wednesdays and Sundays at 10am.