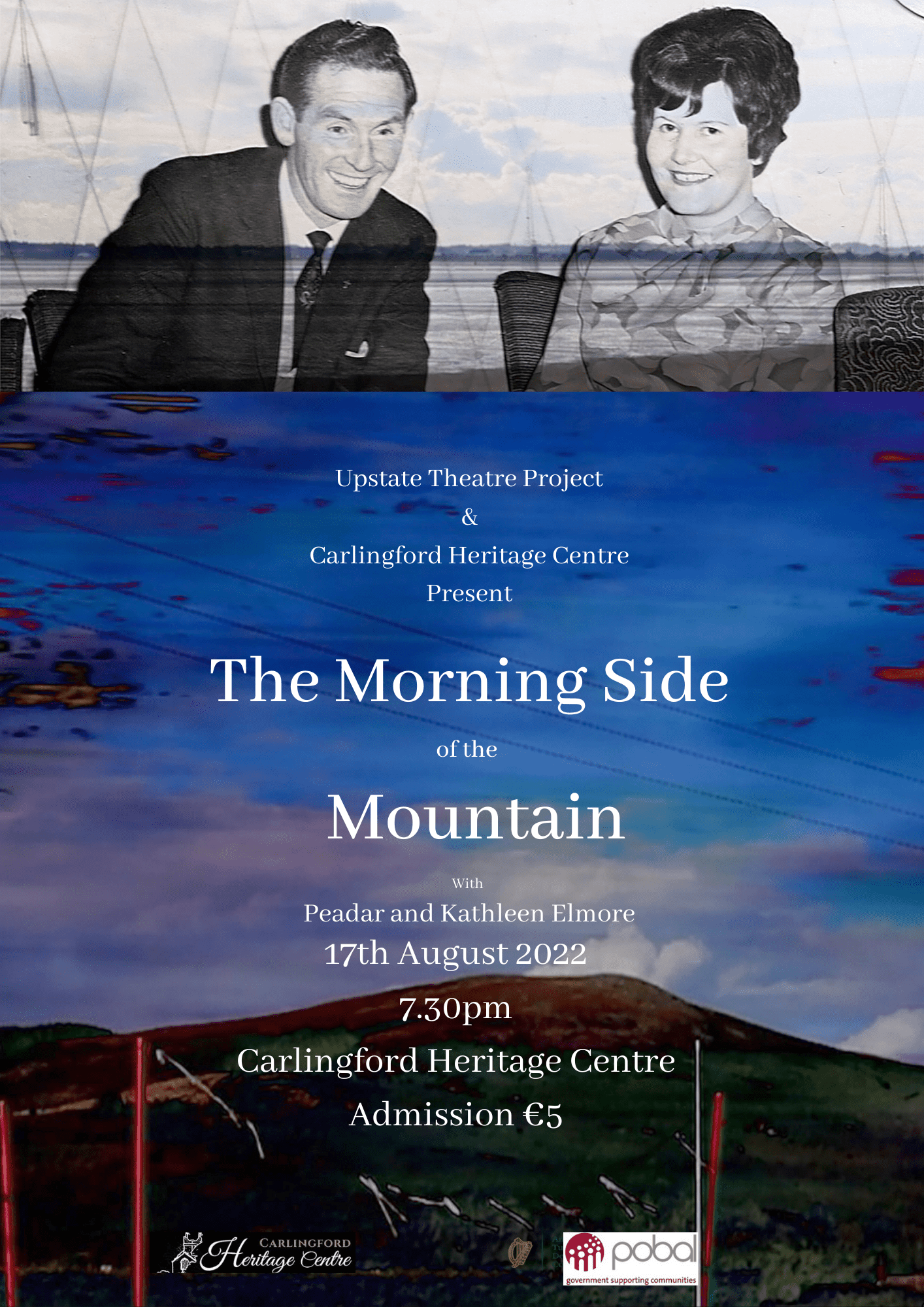 The Morning side of the Mountain
Back by popular demand for Heritage Week.  We are showing 'The Morning Side of the Mountain' on Wednesday 17th August at 7.30pm.
In 2019 Upstate Theatre Project in partnership with the Carlingford Lough Heritage Trust undertook a series of recorded conversations with members of the Cooley peninsula, resulting in the first oral history archive of the Cooley region. Amongst the many voices recorded were the couple Peadar and Kathleen Elmore. Both have sadly passed away due to Covid-19. This project pays tribute to a wonderful couple whose stories of a long life, was shaped by landscape, time and culture.
Upstate, Visual Artist Vivienne Byrne and musician/composer Breifne Holohan introduce you to story tellers Peadar and Kathleen Elmore and their home in the Cooley peninsula. Their life story is presented and told through pre-recorded audio conversations with the couple, projected family photographs and film footage of the Cooley landscape along with music especially composed and performed live. Through recorded conversations, the couple tell tales of endurance through the upheavals of World War II, the trials of the Troubles and the delights in the finer things of a simple life in rural Ireland, lived in the beautiful surroundings of Cooley.