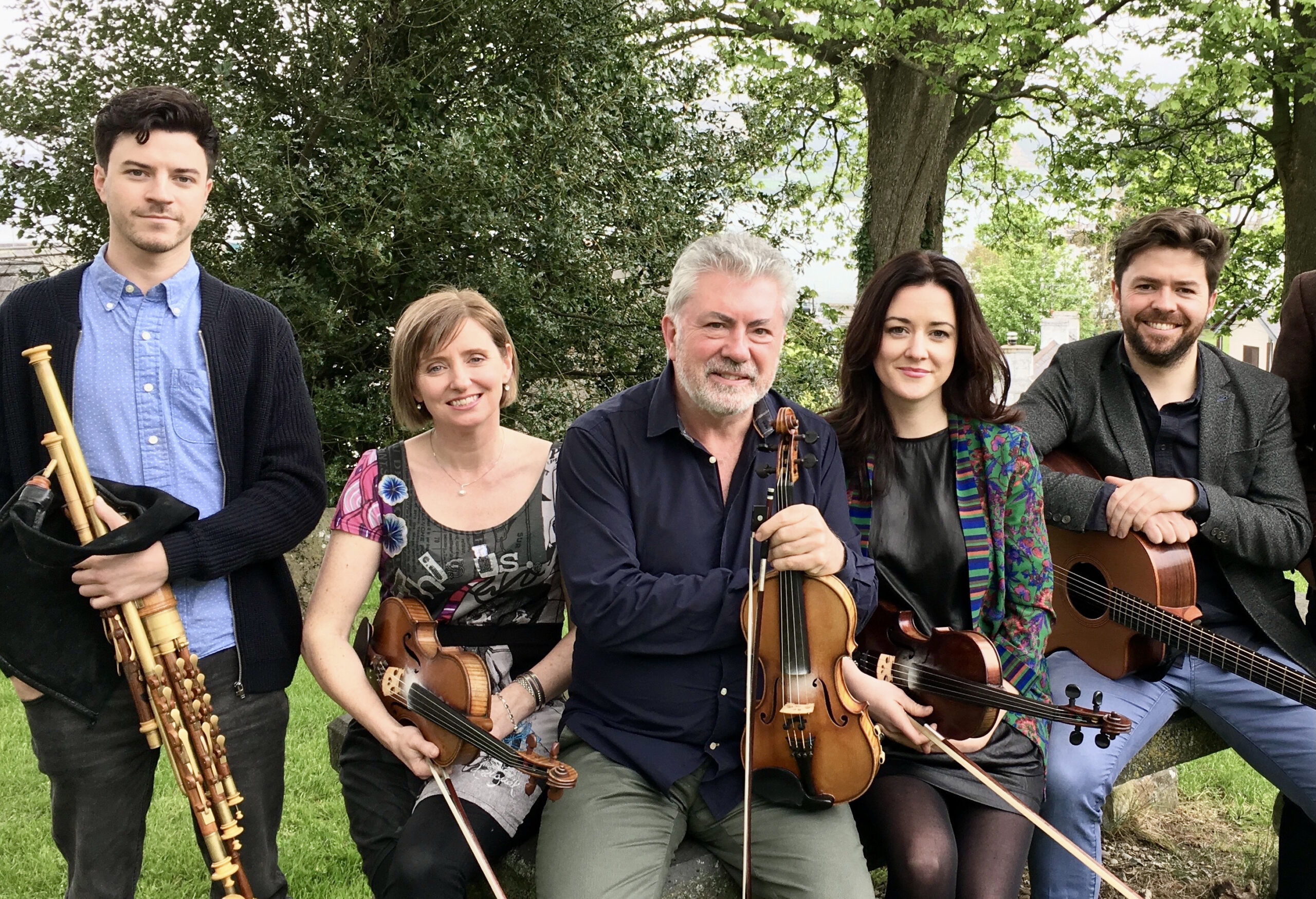 Louth Live Performances – Clann O'Connor May 22nd
Carlingford Heritage Centre are delighted to announce a series of concerts in April, May and June as part of Louth County Council's 'Louth Live Performance Programme'. We will be presenting some world class artists to our audience in Carlingford and environs, revelling in the joy of live performance again after such a long Covid-enforced silence. Our concerts are part of an initiative by the Department of Tourism, Culture, Arts, Gaeltacht, Sport and Media to allow the live music and entertainment industry to get back to bringing their music to audiences. The second concert in our series will feature Clann O'Connor. 
' Clann O'Connor'
Gerry, Siubhán, Féilimí, Finnian and Síle O'Connor
The O'Connor Family are part of a musical dynasty going back at least four generations, and return to Carlingford to perform a number of songs and tunes from their own locality. Gerry's mother Rose, who learned fiddle playing from her father in County Meath was a noted fiddle player in Dundalk and passed on her skills and love of music to a generation of young players, including her own family.
Gerry is regards as one of the country's leading fiddle players, while his son Féilimí combines his love for Irish music and song with making television programmes featuring musicians. Siubhán, in addition to playing the fiddle, will sing some of the songs her mother Eithne Ní Uallachain introduced to a world wide audience with the band "Lá Lugh" with whom she and Gerry founded in the early 1990's. Finnian will perform on Uillean Pipes and low whistle, having recently returned from a show at the Irish Pavilion the Expo in Dubai. The family group including Gerry's wife Síle, an award winning fiddle player and seasoned touring musician will join Siubhán, Féilimí and Finnian for an afternoon of quality entertainment with a particular focus on the Music and Songs of Oriel.