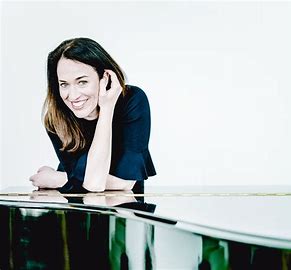 CONNECTIONS -Launch of the Boyne Music Academy, Nurturing Talent
The Boyne Music Festival was established in 2013 by sisters Aisling and Julie-Anne Manning and their cousin Deirdre Brenner as a summer festival of chamber music, poetry and song in Drogheda, Co. Louth. To celebrate the festival's 10th anniversary in 2023 it will launch a new initiative, the Boyne Music Academy, with partners Meesun Hong Coleman (Professor of Violin at the Anton Bruckner Privatuniversität in Linz, Austria) and William Coleman (Professor of Viola at the Universität Mozarteum Salzburg, Austria).  The new Boyne Music Academy is an expansion of the Boyne Music Festival's existing Young Artist Programme and aims to nurture emerging professional musicians through a week-long intensive chamber music course at Townley Hall in Drogheda.
On Sunday, April 10th, the Boyne Music Festival Directors will be joined by Meesun Hong Coleman, William Coleman, and mezzo-soprano Naomi Louisa O'Connell to perform a programme at the Carlingford Heritage Centre entitled "Connections".  The programme explores the music of many well-known composers who were nurtured at one point in their career by other well-known composers. Works of chamber music and song by Fauré, Vaughan Williams, Stanford, Ravel, Brahms, Dvorak and Schumann will be performed alongside stories about their relationships and details about the forthcoming Academy.
Violinist Meesun Hong Coleman is concertmaster of the Potsdam Chamber Academy and the Haydn Philharmonic and a member of Camerata Bern, where she is also a regular guest director and soloist. She also guests regularly as leader of the Mahler, Stuttgart, Munich, Scottish and Basel Chamber Orchestras, and the German Chamber Philharmonic in Bremen, as well as being a principal with the Australian Chamber Orchestra. William Coleman is in great demand as a chamber musician and soloist and is the violist of the acclaimed Berlin-based Kuss Quartet.  He has performed concerts at the Salzburg and Edinburgh Festivals, as well as at the Berlin Philharmonie, Vienna Konzerthaus, Wigmore Hall, Theatre du Chatelet Paris, Washington Library of Congress and Carnegie Hall. Naomi-Louisa O'Connell is well known to Irish audiences through her recent performances with Irish National Opera. Further international operatic credits include leading roles at Frankfurt Opera, Welsh National Opera, Geneva Opera, Atlanta Opera, Garsington Opera, Opera Omaha, Spoleto Festival USA, and New York City Opera.  Donations collected at this concert will go to support the development of the Academy.
Performers
Meesun Hong Coleman, violin
Aisling Manning, violin
William Coleman, viola
Julie-Anne Manning, cello
Deirdre Brenner, piano
Naomi Louisa O'Connell, mezzo-soprano
Tickets: Free admission. Donations will be collected for the Boyne Music Academy – Nurturing Talent.  Book your seat online or call   +353 (0) 42 937 3454.