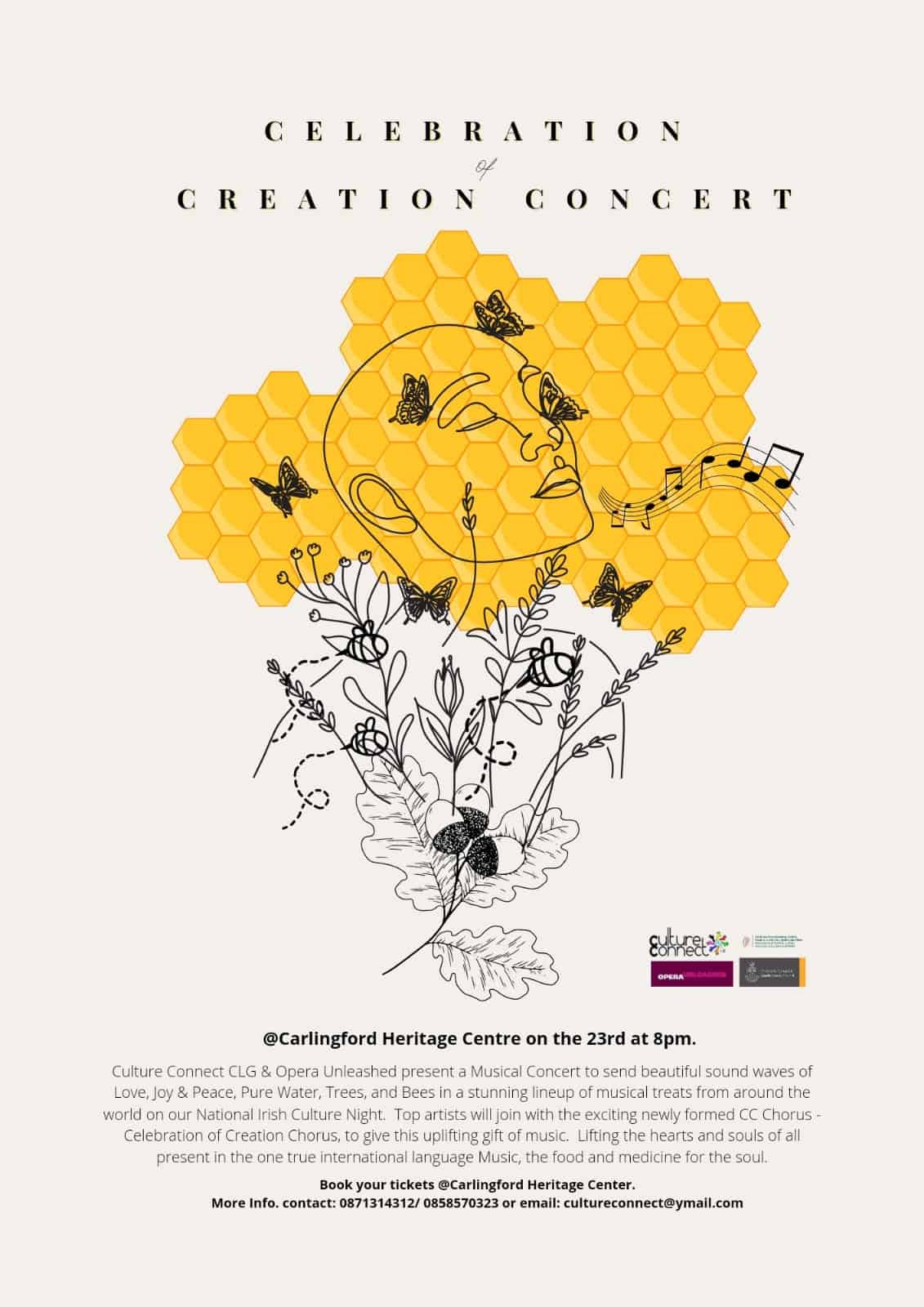 Celebration of Creation Concert
Culture Connect CLG with Opera Unleashed presents an evening of celebration of the multitude of cultures and talents in the one true international language, Music.  Top International artists will be joined by an exciting initiative of the CC Chorus (Celebration of Creation Chorus).  A fusion of European, Irish, African traditional and classical music both instrumental and vocal.  Much loved Italian operatic melodies, haunting Celtic airs, European folk and African fire will fill the beautiful acoustic ambiance of the Carlingford Heritage Centre.
To bring all these colours together in the historical setting of Carlingford is only fitting for such a significant place of international trade noted over many centuries.  The harbour that resides in the little and legendary county of Louth on the foot of the Cooley Mountains, the county that stands for light. Culture Connect and Opera Unleashed bring this performance together to send a message of love, Joy and Peace and celebrate the importance of creation from the Heritage Centre to the World. Part of this important performance will be the presentation of a new Work by John Bielenberg, a gift he has given to the world and asked Opera Unleashed to present.
To bring a gift of music to inspire and touch the hearts and souls of every audience member and ensemble member.  6 CC Chorus workshops will climax to combining forces with top international performance artists. Lighting up the Heritage centre in a celebration of culture and music on this night of Culture in our beautiful Eire on the night of the Autumn Equinox – A time to celebrate the fruits of our labours.
The Admission Per Person ticket sales has ended!