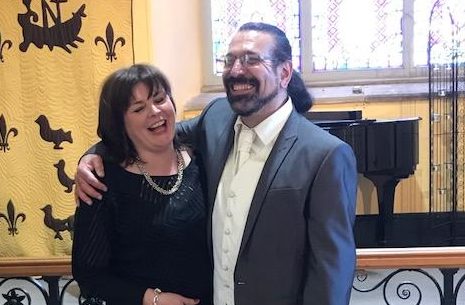 Airs and Graces – Baritone and Soprano Duo
Due to Covid-19, we have unfortunately had to postpone the spring concert series for this season. As soon as updated information is available we will update our website and patrons.
Join us and musical company of soprano, Roisin Toal Bradley, baritone, Aris Nadiran and pianist Brian Connor. Internationally renowned Musical Director and founding member of the London Armenian Opera and frequent visitor to Carlingford, baritone Aris Nadiran – in company with soprano Roisin Bradley and RTE Concert Orchestra Pianist Brian Connor.
Aris Nadirian and Roisin Bradley and RTE pianist Brian Connor, Three wonderful musicians at ease with their art at home in Carlingford Lough.
Sold out!