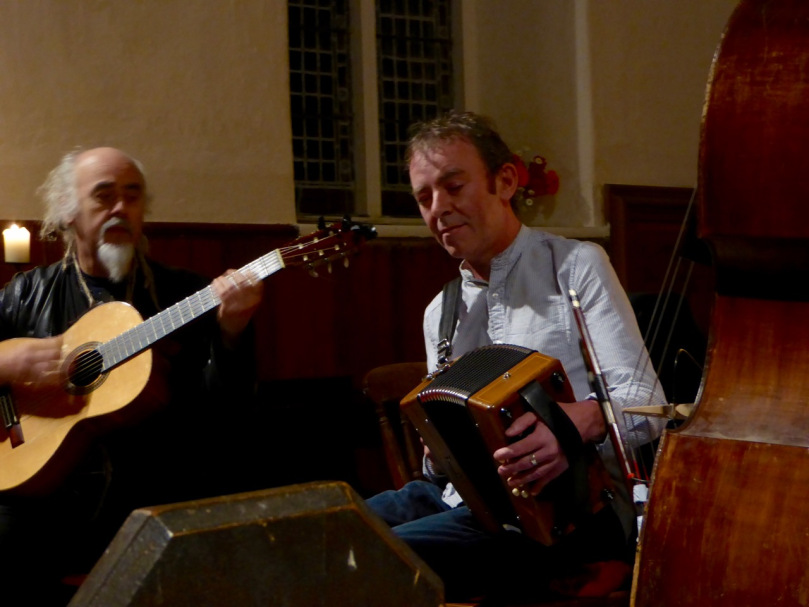 Accordion and Guitar Duo
Dermot Byrne has taken a fresh approach to the squeezebox tradition of his homeland. The son of a musician, Tomas O'Beirne, Byrne continues to build on his father's legacy.
Stephen Cooney is an Australian musician. He was born in Melbourne, Victoria, Australia, where he learned to play the didgeridoo, and from the age of seventeen he played in a number of rock bands.